April 2022
At the invitation of The Netherlands Club New York, I gave a lecture on the Dutch resistance during the Second World War at the Salmagundi Club in Manhattan.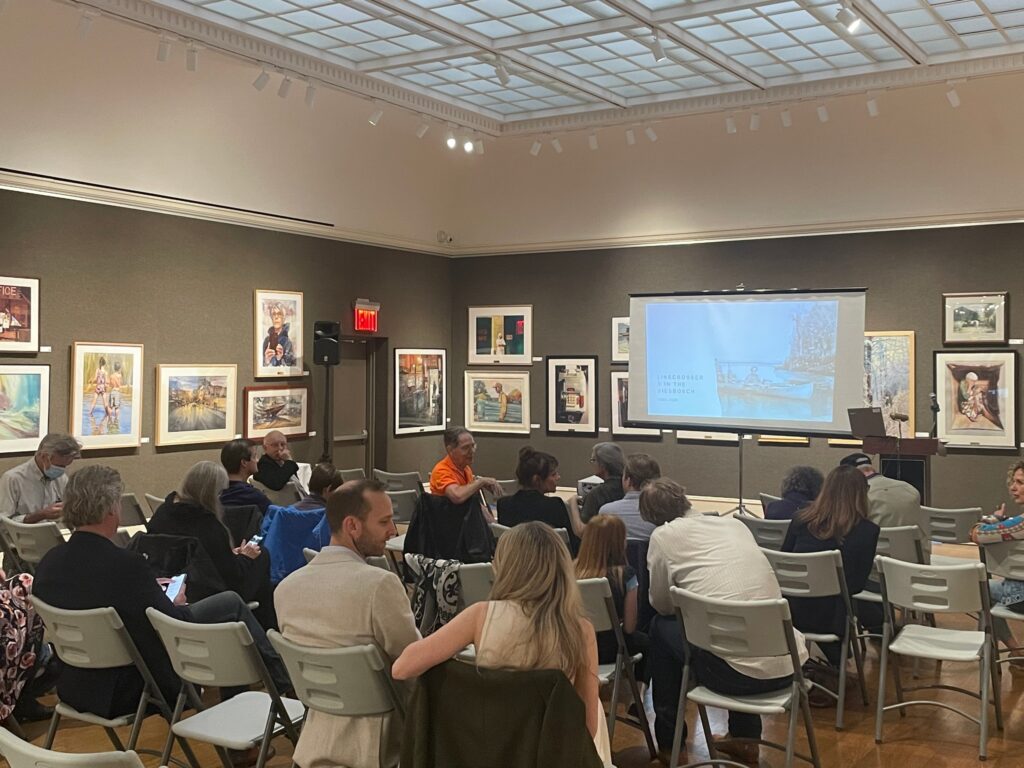 June 2020
On behalf of Perron 14, I treated the policy advisors of the Municipality of Rotterdam to a trans-Atlantic Zoom anthology. The subject: How Rotterdam overcame the bombing of May 14, 1940, and the lessons we can draw from it regarding the current COVID-19 crisis.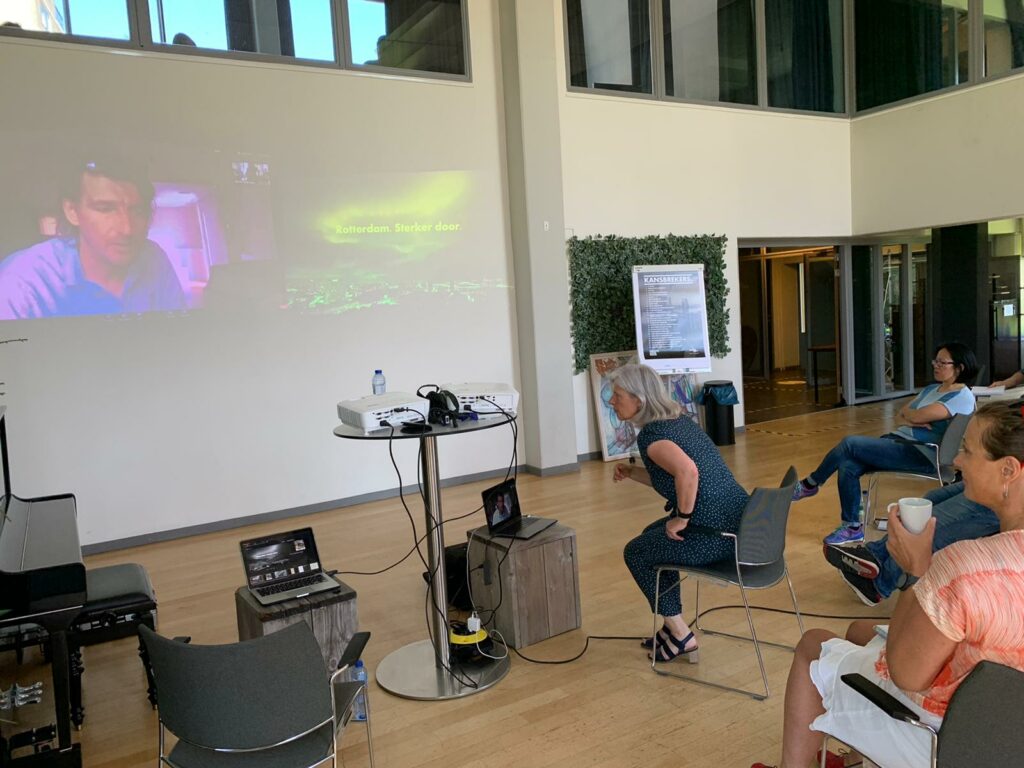 February 2020 In the Remonstrantse Kerk in Dordrecht, the Netherlands, I delivered a lecture on the "Liniecrossers" from Groep Albrecht. (Footage: RTV Dordrecht)

September 2019 75 years after Operation Market Garden, a group of around thirty British and American war veterans visited the Biesbosch. There, I had the honor of treating this distinguished group to a lecture on the history of the resistance group "liniecrossers." It was a great privilege, without a doubt.

November 2016 – November 2019 On behalf of Gymnasium Novum in Voorburg, I delivered annual lectures on the mobilization and militarization of British football during World War I and Dutch resistance in WW2.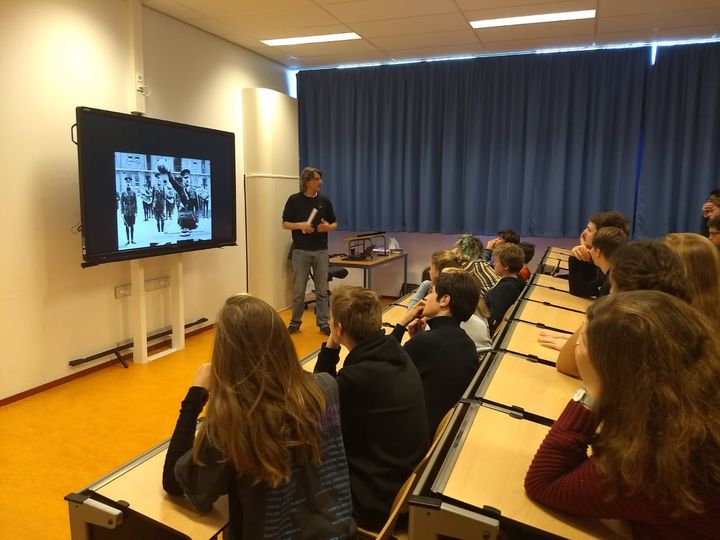 April 2017
At the invitation of the Dutch Ministry of Justice, I gave a lecture on the construction of the Atlantik Wall.